We are window cleaners in Offaly covering the following areas, Tullamore, Durrow, Kelligh, Kilcormac and Birr. Kilbeggan in Westmeath. We also do gutter Cleaning in offaly again covering the following areas Tullamore, Durrow, Kelligh, Kilcormac and Birr.
Window cleaning in Offaly and Tullamore and all the area's we cover, is done using ladders. We do not clean windows from the ground, as we think window cleaning from the ground is hard as you can not see the dirty windows that are on the second floor.
We are window cleaners also in Laois, covering Mountrath, Rathdowney, Abbeylix and Durrow.
We also do gutter cleaning in Laois covering Mountrath, Rathdowney, Abbeylix and Durrow.
We clean Commercial, Residential and Post Construction windows. We clean interior, exterior, conservatories and skylights.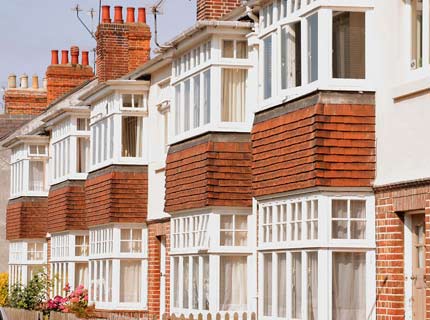 Most of our business comes from referrals which shows our clients must be happy. Please have a look at our testimonials page. Click Here
If you are fed up getting window cleaners to clean your windows who might do a sub standard job or who you might never see again. If you are looking for a professional registered window cleaner, then please give us a call.
All our work is guaranteed, we also always rub the sills and frames, which are included in the price. (you would be surprised the amount of window cleaners that do not)
We work from ladders, we do not use water fed poles on the windows.
Most of our clients have had their windows cleaned by other window cleaners. Besides the quality of the job, one main problem they all seem to have had, was they either never saw the window cleaners again, or the window cleaners went the opposite and came to redo the clean every couple of weeks.
We let you decide how often you want to get your windows re cleaned.
We have a diary system in place where clients can book their cleaning for a certain recurring time period, if they wish,for example every 4, 12, 16 or more, weeks. We text the client a few days before their windows are due to say we will be arriving, on a certain date, to clean their windows. Your windows will always be cleaned on a regular bases. Clients who are on our schedule or diary get priority Read More about our schedule.
We cover a circle of 60 miles around Tullamore and will travel further for larger jobs. Read More
This is just a snap shot of our business, please hit the links and categories for greater detail. If you have any questions please look at our FAQ page or email us through our contact page. Click Here.
Phone Donal at 086 3074839 to book an appointment for your window cleaning.